Ethel Green & Barbara Slater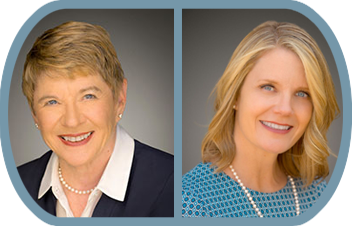 Ethel Green and Barbara Slater collaborate to provide you with an optimal experience. They have known each other for over 40 years. They are both longtime residents of Los Altos and understand the nuances of the area. Their skills and personalities complement each other to create a cohesive and effective team. Both are dedicated to understanding your priorities and work intently to fulfill them. When they learn of your apprehensions they work to address and overcome them.


With over 40 years of experience in real estate, Ethel has gained loyalty and referrals among her clients, a renowned reputation within the industry and a vast network of professionals available to her. Ethel utilizes what she has gained from her experience to ease and benefit you.


Barbara utilizes her business experience to navigate you through understanding the contracts and disclosures, ensuring you are informed and protected. She also ensures the process is smooth and organized working diligently to ensure contractors and other third parties are timely and cause you minimal delay.


Together they are here to guide you through the process whether you are a first-time buyer, are seeking the ideal home for your expanding family, in upgrading your housing or searching for investments. Ethel and Barbara will deftly navigate you through your current housing needs and be there for you as they evolve in the future.


Both Ethel and Barbara also have extensive experience working with and understanding the changing needs of those over 50. Ethel is a Seniors Real Estate Specialist, and Barbara studied Gerontology, the science of aging. She not only cared for her own aged parents but regularly worked with Alzheimer patients. Together Ethel and Barbara can assist you in finding the ideal situation, regardless of your needs.